Best Free Lifeline Phone (2023) Top 5 Smartphones & Comparison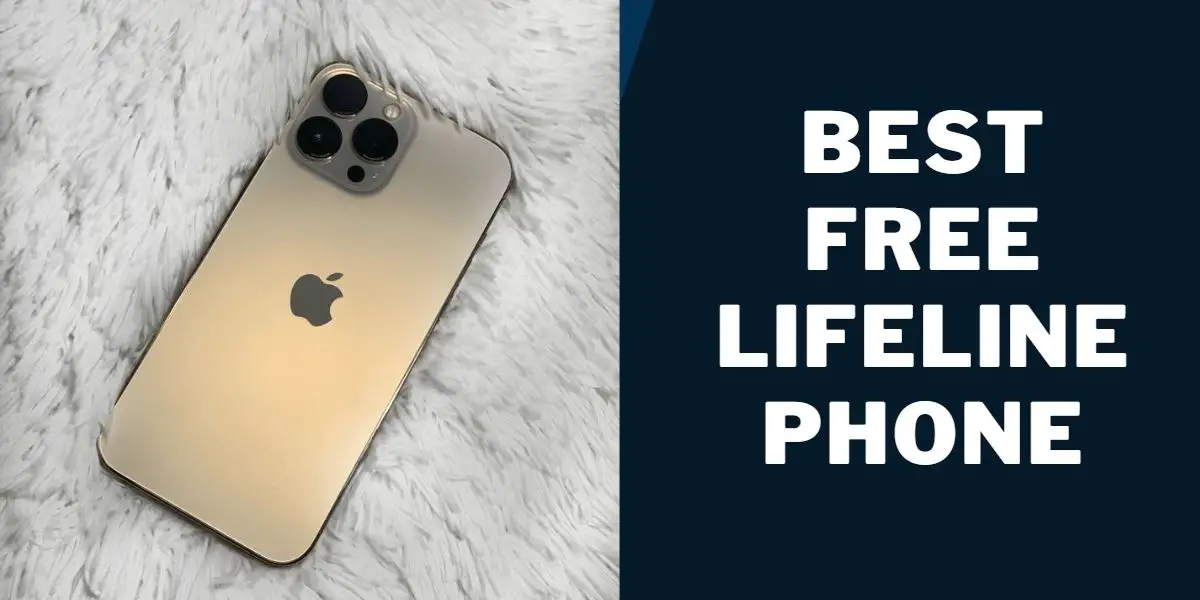 With how fast the world is revolutionizing, the need for a good mobile phone has been on the increase. Understanding the need for this gadget, the government has made free phones available for low-income earning citizens through lifeline.
I have gathered all the necessary information about the Best Free Lifeline Phone and the necessary requirements needed to get the top smartphone for you.
Best Free Lifeline Phone: Top 5 Smartphones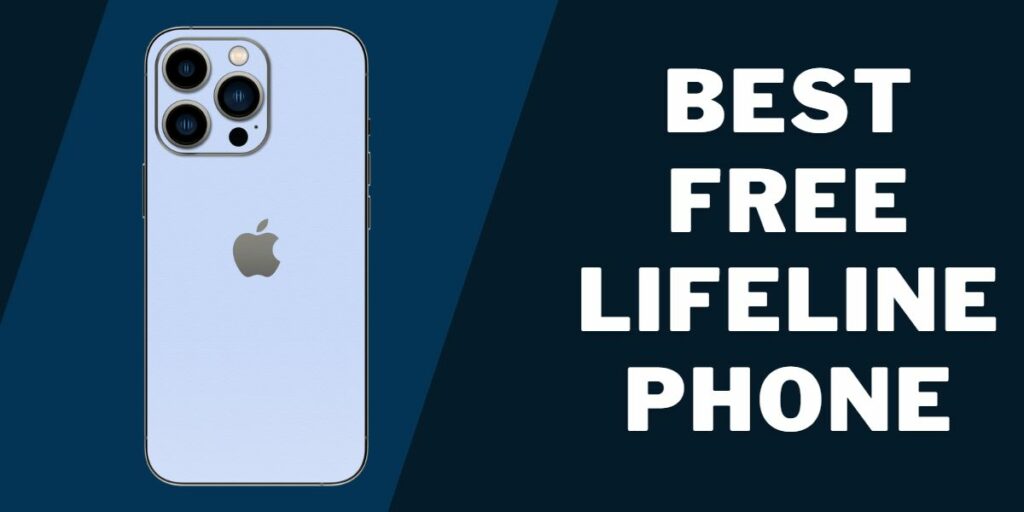 These are the top 5 picks for the Best Free Lifeline Phone:
1. LG Stylo 4
The LG stylo 4 is designed to meet every phone user's needs. It features a reliable battery, security functions like fingerprint sensors, preinstalled apps, high-quality camera. Large RAM and internal memory crowned with an operating system of 8.1 which offers added superior performance. 
Features
Battery capacity of 3300 mAh
10 hours operating time after charge
Security functions like fingerprint sensors and face recognition.
Rear camera of 13MP and front camera of 5MP
A display of 6.2 EHD
Android version:8.1
RAM of 3GB and internal memory of 32 GB
Pros
Good memory capacity
Preinstalled apps
Large screen display
Cons
Battery capacity could be better.
The android version isn't up to date today.
2. Samsung Galaxy S9+
Samsung Galaxy S9+ is an essence of excellence when it comes to the best free lifeline phone. One of the amazing features of this phone is that it allows the use of GSM and CDMA network technology. It also comes with 2 chipsets and operates on an android pie.
The Samsung Galaxy S9+ also comes with preinstalled games and apps, a strong battery, high phone memory capacity, and a quality camera.
Check out this post to know how to get a Free Galaxy s9 Government Phone.
Features
GSM AND CDMA network technology
4G compatibility
2 chipsets
Preinstalled games and apps
Battery capacity of 3000mAh 
Operating time frame of 19 hours after full charge
Storage capacity of 64 GB to 256 GB.
Front camera of 8 MP and Rear camera of 12 MP.
Pros
Amazing storage capacity
Long operating hours
GSM and CDMA network technology.
Compatible with 4G
Cons
Average battery backup
The phone is a bit heavy.
3. Samsung Galaxy S7
The Samsung Galaxy S7 offers optimum quality with an amazing AMOLED screen, live streaming and gaming experience, impressive camera, high storage capacity with additional space, high-quality battery, waterproof feature, quick charge, an operating android system of 8.0, and a whole lot of hardware improvements like the addition of a gorilla glass 4 coating and snapdragon 620 CPU.
Features
AMOLED screen
Rear camera of 12 Mp with image stabilization, panorama, and autofocus
Storage capacity of 32 GB and an extra 200 GB of storage space
Water-resistant
Fast charge 
Operating time frame of 15 hours after a full charge.
Pros
Hardware improvements
Charges fast
Front face flashing for better selfies
Improved rear camera and features
Waterproof feature
Extra storage capacity.
Cons
Short battery life.
Expensive and difficult to repair.
4. NUU Mobile A5L
The NUU A5L mobile phone is an option for anyone looking for impressive features in free lifeline phones. It features up to 16 hours of operating time after full charge, fast internet upload and download speed, a high-quality camera, and the latest android version 8.0.
Features
Battery capacity of 2650 mAh
16 hours operating time after full charge
4G compatibility
Rear camera of 8MP and front of 5MP
Android operating system 8.0 version
5.5 inches display
2GB/16 GB storage capacity
Pros
Fast internet access
Low maintenance battery
Cons
The camera quality isn't the best
5. iPhone 7
This phone comes with state-of-the-art features that don't disappoint. First, it features top-notch security protocols like a fingerprint sensor fixed at the front and a face recognition scanner. It also has a sleek design and storage space of 32GB to 128 GB.
The Free iPhone 7 uses A10 cheapest which gives you the best gaming experience on a mobile phone. It closes up with a rear dual 12Mp and 7 MP front camera and a 5.5 inch HD display.
Features
Top-notch security protocols like face recognition and fingerprint.
Storage capacity of 32 GB to 128 GB
A10 chipset
Rear camera of 12MP and the front of 7MP
5.5 inch HD display
Sleek design
Pros
Fast internet 
Large storage capacity
Great gaming experience
Quality camera
Cons
The battery life is very long.
Best Free Lifeline Phone Comparison Table
Below is a comparison table of the best free lifeline phones
Lifeline phone
Storage capacity
Battery capacity
Screen display
Camera quality
Operating system 
LG stylo 4
3GB/32GB
3300 mAh
6.2 EHD
Rear camera: 13 MP Front camera: 5 MP
8.1 android version
Samsung Galaxy S9+
64/ 256 GB
3000 mAh
6.2-inch
Rear camera: 12 MP
Front camera: 8 MP
10 android version
Samsung Galaxy S7
32 GB + 200 GB
3600 mAh
5.1 inches
Rear camera: 12MP
Front camera: 5 MP
8.0 android version
NUU  A5L mobile 
2 GB/ 16 GB
2650 mAh
5.5-inch
Rear camera: 8 MP
Front camera: 5 MP
8.0 android version
iPhone 7
32/128 GB
1960 mah
5.5-inch
Rear camera: 12 MP
Front camera: 7 MP
IOS 15.1
How to Choose the Best Free Lifeline Phone?
To choose the best free lifeline phone, you will have to put the following into consideration
Battery capacity: the battery capacity of a phone determines how long it can run on one charge. When choosing a lifeline phone, make sure to check the battery capacity and settle for any with 2000 to 5000 mAh.
Camera quality: this is one of the perks of a good phone. A phone with a 12MP rear camera and 5 MP front camera can give you good pictures. However, to save your beautiful memories, you will need a good storage capacity.
Storage capacity: to be able to save over 2000 photos alongside necessary apps ad gams on your phone, you will need to choose a lifeline phone with at least 4GB RAM and 16 GB internal storage.
Cost of maintenance: this is one necessary factor to consider when choosing the best lifeline phone. It is advisable to avoid selecting phones that come with high maintenance costs. However, if you must choose them, ensure to use a good pouch and screen guard to protect your phone.
Eligibility Criteria for Free Lifeline Smartphones
To qualify for the best free lifeline phone, you have to meet the following eligibility criteria
You must be at least 18 years of age and above.
You must have or be a member of a household with an income earning level below or at the 135% federal poverty guidelines.
You must be a beneficiary of any government assistance program like SNAP, Medicaid, Supplemental Security Income, or Federal Public Housing assistance. 
Documents Required
To apply for the best free lifeline phone, you will have to make the following documents available
Copy of your birth certificate
Certification of US citizenship
Passport photograph
Most recent tax return.
Proof of income 
Copy of statement of benefit
Current income statement from your employer.
Conclusion
It's an established fact that in today's world, no one can do without a good phone. If you can't afford one, you can simply apply for one through the lifeline assistance program. As long as you meet the eligibility criteria which is an income level below or at 135% of the federal poverty standards or participation in any government assistance program, you can get a free phone from lifeline. It is also important that when choosing a phone from lifeline, you look out for factors like storage capacity, battery, camera quality, and maintenance cost to get the best free lifeline phone.