Free Computers for Nonprofits: Top 5 Orgs & How to Apply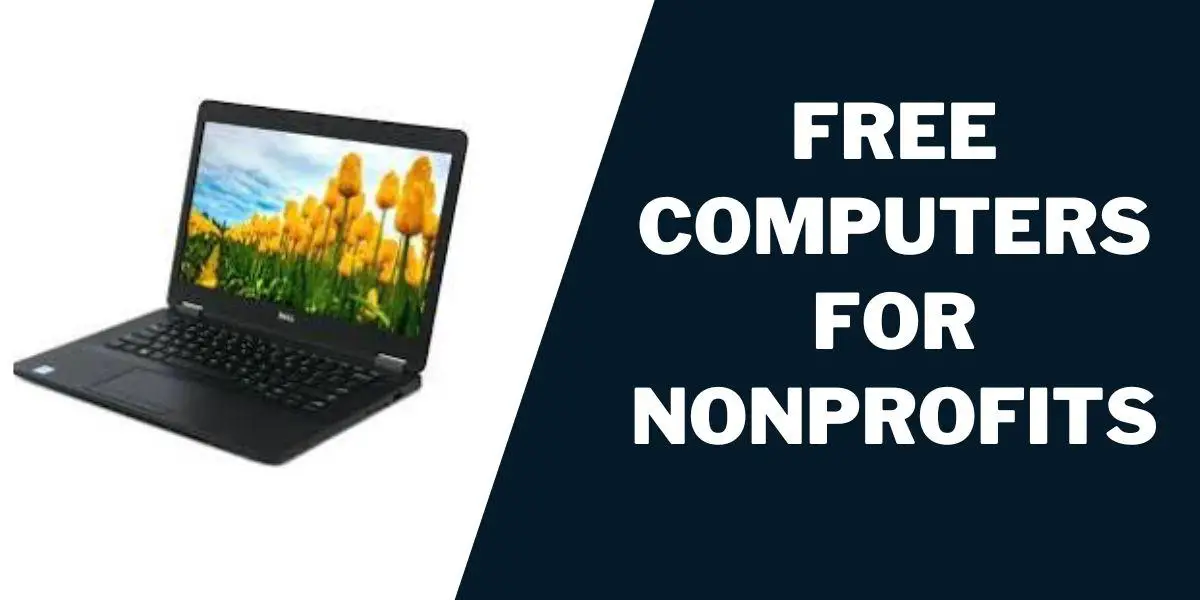 I'll never forget the day my favorite nonprofit received its first free computer.
The excitement was palpable, and I was thrilled to see the difference it made in their operations.
In this post, we'll explore how and where you can get Free Computers for Nonprofits.
What Are Free Computers for Nonprofits?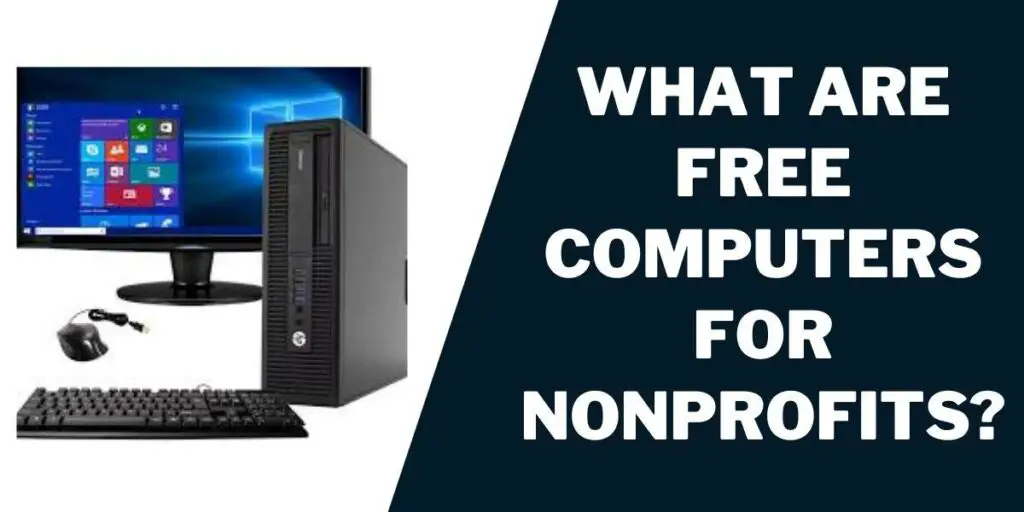 Free computers for nonprofits are donated or refurbished devices from tech companies, government programs, or redistribution nonprofits. They help organizations overcome budget constraints, improve digital infrastructure, and increase community impact by providing essential technology, bridging the digital divide for those in need.
If you're interested in expanding your nonprofit's communication options, don't miss my article on Free Phone Service for Nonprofits to further empower your organization.
Top 5 Organizations Offering Free Computers for Nonprofits
Here are the top 5 organizations offering free computers for nonprofits:
1. Alliance For Technology Refurbishing and Reuse
This is a consortium of nonprofit technology refurbishers who collaborate to aid underprivileged students and families.
The initiative was launched by the National Cristina Foundation, a registered 501c3 organization established three decades ago with the goal of promoting the reuse of technology.
2. The Opportunities Necessary to Increase Technology (ON IT) Foundation
The On It Foundation is a non-profit organization that aims to close the digital gap by offering low income families free computers, computer training, and internet access.
This helps ensure that all students have equal opportunities to succeed in the global economy, regardless of their financial circumstances.
3. EveryoneOn
EveryoneOn is a non-profit organization that offers affordable technology solutions to low-income families in the USA, including internet service, devices, and digital literacy training.
They've connected over 70,000 residents in 48 states and aim to create positive change in society by 2020.
4. Computers With Causes
Computers with Causes donates computers, laptops, and tablets to charitable programs and provides free technology equipment and training to American service members.
Eligible institutions can benefit from the program, and the organization also participates in zero-waste recycling initiatives.
5. PCs for People
PCs for People is a nationwide non-profit that recycles donated computers and has provided over 174,000 individuals with PCs.
Eligibility requirements include being 200 percent below the poverty line or enrolled in an assistance program, and online applicants must provide a photo ID and eligibility document within the last six months.
Looking to get your hands on free government laptops for your nonprofit organization? Check out my guide on the Free Government Laptops Application Form 2022 to learn how to apply and secure these valuable resources.
How to Apply for Free Computers for Nonprofits
Follow these steps to apply for Free Computers for Nonprofits:
Explore research grant programs that provide complimentary devices and review their eligibility criteria, application timelines, and submission procedures.
Collect all required documentation for the grant program, including but not limited to proof of income, proof of identity, and any other necessary documents as per the program's requirements.
Complete the grant program's application form accurately and provide all required details. Ensure that you review your application thoroughly before submitting it to avoid any errors or omissions.
Submit your grant program application prior to the deadline, using the appropriate method outlined by the program's instructions. These methods may include email, online portal, or mail, among others.
After submitting your application, await notification from the grant program regarding the outcome of your application and whether you have been selected to receive a complimentary device.
For those eligible for Medicaid, you might be in for a pleasant surprise! Check out our article on Free Laptop with Medicaid to learn how you can benefit from this fantastic opportunity.
Why Is the Government Providing Nonprofits with Free Computers?
The government offers free computers as a means of supporting the development and prosperity of nonprofit organizations.
These organizations are vital to society as they provide crucial services to the community, and technology serves as a significant asset to help them accomplish their objectives.
Eligibility Requirements for Free Computers for Nonprofits
These are the eligibility requirements for free computers for nonprofits:
Individuals must be students in need.
Must be veterans.
Must be Seniors/elderly people.
Must be low-income individuals or families.
Documents Required
These are the documents required to apply for free computers for nonprofits:
Financial information such as their most recent tax return or annual report.
Details regarding the organization, such as its mission statement, the groups they assist, and the programs and services they provide.
The organization's contact details, such as the name of the executive director or primary point of contact, telephone number, email address, and physical location.
Documents that are specific to the program, which might include a letter of recommendation from a community leader or partner organization, or a thorough explanation of the organization's technological requirements.
Documentation demonstrating nonprofit status, such as a copy of their articles of incorporation, 501(c)(3) tax-exemption certification, or other relevant legal paperwork.
What Types of Computers Can Nonprofits Get for Free?
HP EliteBook 655 G9 Laptop.
Microsoft Surface Pro X Tablet.
Dell Latitude 7490 Laptop.
HP EliteOne 800 G6 All-in-One Desktop.
Microsoft Surface Pro 7+.
Dell Optiplex 5040 Desktop.
Are There Any Restrictions for Nonprofits on The Use of Free Computers?
There are restrictions for Nonprofits on the use of free computers as a means of ensuring that they are used appropriately and not abused.
What Software and Support Are Provided to Nonprofits with The Free Computers?
These are some software and support that are provided to nonprofits with free computers:
Network for Good.
Workday Adaptive Planning.
Aplos.
EveryAction.
DonorPerfect.
Wild Apricot.
Community CareLink.
Bloomerang.
Award Force.
CharityTracker.
Keela.
How Nonprofits Can Benefit from Free Computers
Here are some ways nonprofits can benefit from free computers:
Enhanced fundraising and donor management.
Improved program delivery and impact assessment.
Increased productivity.
Improved communication and collaboration.
Better access to online resources and information.
Reduced technology costs and financial strain on the organization.
Better engagement with clients, volunteers, and community stakeholders.
Streamlined administrative tasks.
Improved data management and analysis.
Increased cybersecurity and protection of sensitive information.
How to Find Computer Donations for Nonprofits Near Me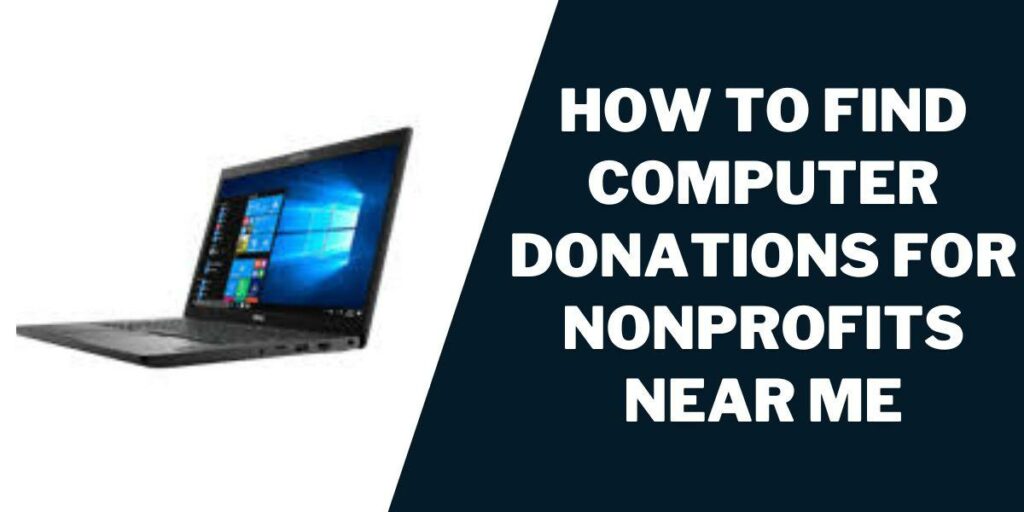 Here are some ways to find computer donations for nonprofits near you:
Ask for referrals from other nonprofits or local organizations.
Craigslist or Freecycle.
Online searches.
Check with local corporations and businesses.
Social media.
Contact local schools or universities.
Community foundations or organizations.
Nonprofit technology associations or groups.
Government surplus programs.
What Is the Dell Computer Grants for Nonprofit?
The Dell Computer Grants for Nonprofit is a program that provides technology solutions to nonprofit organizations. Eligible nonprofits can receive donations of Dell computers and other equipment to support their missions.
Frequently Asked Questions
Here are some frequently asked questions about Free Computers for Nonprofits:
Can nonprofits receive multiple computers for free?
Nonprofits can receive multiple computers as long as the eligibility requirements for each program are met and the application procedures for each program are followed.
How long does it take to receive free computers for nonprofit organizations?
The duration of receiving a free device after applying may vary from a few weeks to several months depending on the grant program and the availability of devices.
Conclusion
The Free Computers for Nonprofits program offers free computers, software, and support services to nonprofit organizations to alleviate the challenges of limited resources and tight budgets. Nonprofits can focus on their mission and those they serve with the aid of this program.
Consider the Free Computers for Nonprofits program if your nonprofit organization requires technology resources to achieve its mission.