Free Internet with Food Stamps: Top 6 Providers & How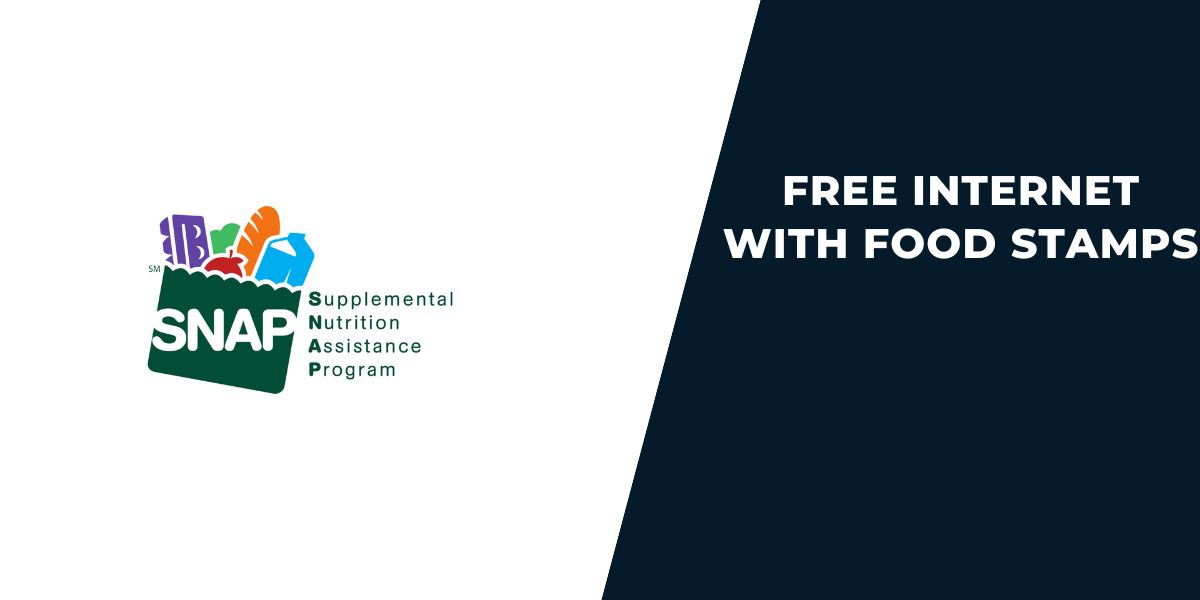 When I was a kid, my mom would often buy groceries using food stamps.
Fast forward to today, and imagine my astonishment when I learned that food stamps could also get you free internet!
Let's dive in and find out how an EBT card can get you free internet.
This article lists the top 6 providers of Free Internet with Food Stamps and how you can get it for yourself.
What is the Free Internet with Food Stamps Offer?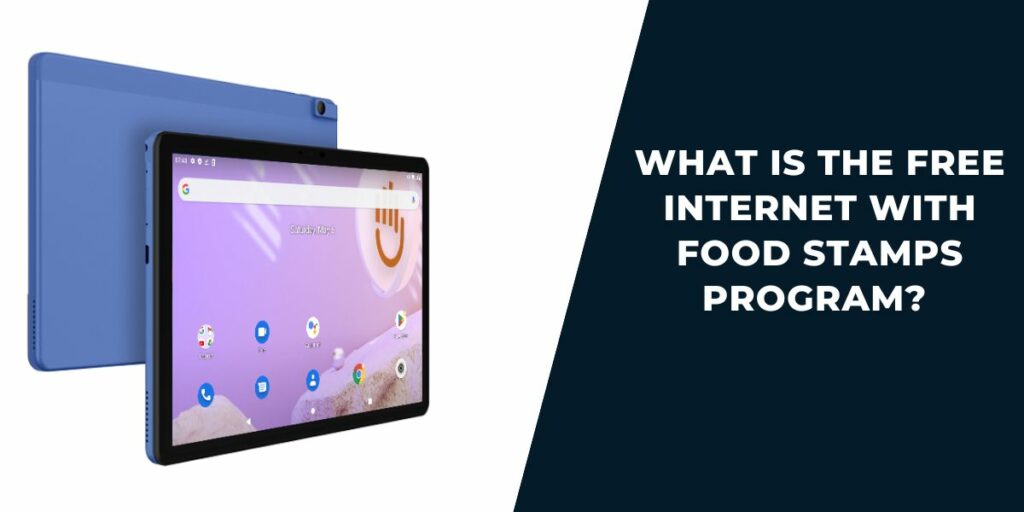 The Free Internet with Food Stamps offer is an initiative aimed at bridging the digital divide by providing free or discounted Internet access to low income households that receive food stamps, also known as the Supplemental Nutrition Assistance Program (SNAP).
Learn how you can score Free Home Internet with Food Stamps and bring the online world to your doorstep!
Top 6 Free Internet with Food Stamps Providers
These are the Top 6 Organisations Providing Free Internet with Food Stamps:
1. T Mobile
T Mobile collaborates with government agencies and educational institutions to offer affordable internet to struggling households, including those on food stamps.
Eligible participants may receive a no cost tablet with unlimited data or a hotspot with 10 GB of high speed data, enhancing connectivity and access to online resources.
2. Spectrum
Spectrum offers high speed internet at a reduced rate to low income households, including those with food stamps.
This initiative provides essential online access for educational, professional, and communication needs.
3. NextLink
Next Link offers discounted internet services and phones to low income families, making it easier for them to afford essential connectivity.
Eligibility is aligned with the Lifeline program, following similar criteria as the Food Stamp program.
If eligible for Lifeline, individuals can benefit from Next Link's programs, providing accessible internet services.
4. Cox Communications
Cox Communications provides internet services to the general public at a low monthly cost.
This affordability ensures that more people can access the internet. Eligibility includes families participating in SNAP programs and those with children in grades 1 to 12.
5. Mediacom
Mediacom is recognized for offering cable and communication services at affordable rates, particularly tailored for low income families.
Their plan provides internet speeds of up to 10 Mbps. Eligibility covers K12 students living at home and receiving free or reduced school lunches with no additional fees.
6. AT&T
AT&T, a prominent telecommunication company, partners with the Emergency Broadband Benefit program to offer reduced rate internet services to low income individuals.
Eligible participants, including those receiving food stamps, can access affordable high speed internet, ensuring vital connectivity for various needs.
Curious about devices you can use with this offer? Dive deeper into our Tablet with Free Internet article to make the most out of this incredible benefit!
How to Get Free Internet with Food Stamps
Follow these steps to get Free Internet with Food Stamps:
Check Your Eligibility Determine if you meet the eligibility requirements for free internet with food stamps
Research Providers Look for internet service providers (ISPs) that offer free or discounted internet services through government assistance programs.
Gather Required Documents. Having these documents ready will streamline the application process.
Choose a Provider Select an ISP that suits your needs and offers free or affordable internet services for eligible individuals. Ensure they participate in government assistance programs and provide the service you require.
Visit the Provider's Website Navigate to the ISP's official website to learn more about their free internet with food stamps program.
Fill out the online application form provided by the ISP. Provide accurate information, including your name, address, contact details, proof of eligibility, and any other required documents.
Submit Required Documents Upload or submit the necessary documents as instructed during the application process.
Double check that all information is accurate and complete before submitting.
Wait for Approval After submitting your application, wait for the ISP to review your submission and verify your eligibility. This may take some time, so be patient.
Receive Approval and Set Up Service Once your application is approved, you will receive a notification from the ISP. They will guide you through the process of setting up your internet service and provide any necessary equipment (modem, router, etc.)
Enjoy Free Internet Access Congratulations! Once your service is set up, you can now enjoy free internet access with food stamps.
For those looking to upgrade their home connection, check out our guide on Free 5G Home Internet.
Top 5 Free Internet Deals Available Through Food Stamps
These are the Top 5 Free Internet deals Available through Food Stamps:
1. T Mobile Affordable Connectivity Plan
Eligible participants can enjoy up to 50GB of high speed data each month for free, along with a no cost tablet and a $10 discount on eligible plans. After reaching the data limit, speeds are reduced without additional charges.
2. Spectrum Internet Assist
Spectrum offers an affordable plan that provides up to 30 Mbps internet speed for just $14.99 monthly. The Spectrum Internet Assist program aims to bridge the digital divide and make internet access accessible to low income households.
3. NextLink Connect
With Next Link, qualifying individuals receive up to 50GB of high speed internet every month at no cost. The program also offers discounts on devices, including phones, laptops, and tablets.
4. Cox Connect2compete
Eligible households can access the internet at a speed of 10 Mbps for only $9.95 monthly through Cox Connect2compete plan. This program focuses on providing affordable connectivity to families based on income levels.
5. Mediacom Connect2Compete
Mediacom offers the connect2Complete plan that provides 10 Mbps of internet access for just $9.95 per month without additional contracts or costs. The program ensures low cost connectivity for qualified participants.
Exploring beyond just food benefits? Delve into the world of free phone service with food stamps and stay connected without breaking the bank!
Free Internet with Food Stamps Plans Comparison Table
This table compares the Free Internet with Food Stamps Plans:
| Deal Name | Provider | Internet Speed | Monthly Cost | Eligibility Requirements |
| --- | --- | --- | --- | --- |
| T Mobile Affordable Connectivity Plan | T Mobile | Up to 50GB high speed | Free | Eligible for Lifeline or SNAP programs |
| Spectrum Internet Assist | Spectrum | Up to 30 Mbps | $14.99 | Participate in National School Lunch Program or SNAP |
| Next Link Connect Program | Next Link | Up to 50GB high speed | Free | Eligible for Lifeline program and SNAP |
| Cox Connect2compete | Cox | 10 Mbps | $9.95 | Participate in SNAP programs or have children in grades 1 12 |
| Mediacom Connect2Compet | Mediacom | 10 Mbps | $9.95 | Children in grades K 12 receiving free or reduced school lunch, SNAP, or participate in other assistance programs |
Eligibility Criteria
These are the Eligibility Criteria to get Free Internet with Food Stamp:
Annual income at or below 135% of Federal Poverty Guidelines.
Participation in government assistance programs (SNAP, Medicaid, SSI, FPHA, Veterans Pension and Survivors Benefits).
Residing on federally recognized tribal lands.
Pell Grant recipients (college students).
Participants in the National School Lunch Program.
Documents Required
These are the Documents Required to get Free Internet with Food Stamp:
Proof of Identification

National Identity Card
Passport
Photo bearing ID

Proof of Address
Eligibility Documents

Documentation showing your participation in the food stamp program
Additional eligibility documents required by the specific organisation or program
Curious about more ways to benefit from food stamps? Discover how you can snag a Free Phone with Food Stamps.
How Does Free Internet with Food Stamps Work?
Free Internet with Food Stamps programs works by providing eligible low income individuals access to affordable or free Internet services through approved Internet Service Providers (ISPs).
Eligible participants apply for the program, provide the required documentation, and upon approval, the chosen ISP activates the internet service. This enables participants to access the internet for various needs, bridging the digital divide and promoting connectivity for education, communication, and other essential purposes.
How to Choose the Best Free Internet Deals with Food Stamps
Follow these steps to choose the Best Free Internet Deals with Food Stamps:
Look for reputable ISPs offering free internet plans for eligible individuals. Consider well known providers like T Mobile, Spectrum, Cox, and AT&T.
Compare the offered deals, including internet speed, data limits, and additional benefits like discounted devices or tablet/laptop offers.
Check if the ISP's service coverage is available in your area to ensure reliable connectivity.
Understand the application process, required documents, and any fees associated with activation.
Research the quality of the ISP's customer support and technical assistance.
Review the terms of the free internet plan, including any limitations, duration, and potential changes.
Look out for additional offers; some ISPs may provide extra benefits, such as educational resources, WiFi hotspots, or digital literacy programs.
Review current participants' feedback to gauge the quality and reliability of the chosen ISP's services.
Craving constant connectivity? Dive into the details of accessing Free WiFi with Food Stamps and enjoy the digital universe without a hitch.
Benefits of Free Internet with Food Stamps
These are the Benefits of Free Internet with Food Stamps:
Enhanced education opportunities for all ages.
Easier access to healthcare and telemedicine.
Improved job prospects through online searches and applications.
Access to government services and applications.
Better communication during emergencies.
Online financial tools for improved literacy.
Personal growth via online courses and tutorials.
Increased access to news and information for informed decision making and civic engagement.
Here is another amazing deal that you can enjoy along with food stamps: Free iPad with EBT.
FAQs on Free Internet with Food Stamps
These are the Frequently Asked Questions about Free Internet with Food Stamps:
Is it true that food stamp recipients can get free internet access?
Eligible households receiving food stamps can qualify for free or discounted internet access programs.
Can I use free internet access for any online activities I want?
Free internet access can be used for various online activities, such as education, healthcare, job searches, communication, and more.
Can I get free internet if I don't qualify for food stamps?
You can still be eligible for free internet even if you don't qualify for food stamps. There are other government assistance programs in which low income status or specific criteria could make you eligible for such services.
Conclusion
Free internet access has significantly bridged the digital divide for low income households. Individuals can access essential online resources, education, healthcare, and communication by meeting eligibility criteria and providing required documents.