Maxsip Free Internet: How to Get, Top 5 Plans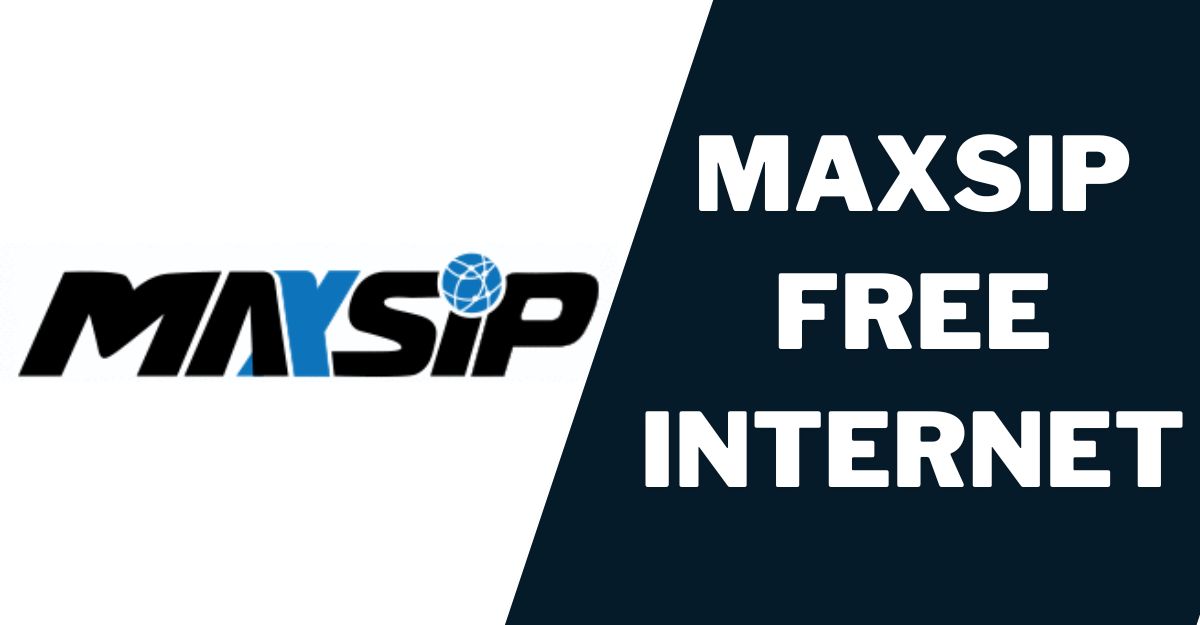 Browsing through my social feed one evening, I stumbled upon a post about Maxsip offering free internet.
What intrigued me most was the number of positive comments under that post, so I had no option but to try it out.
The process was simpler than I imagined, and within hours, I was browsing away, courtesy of Maxsip's free service.
In this article, I'm I will explain how you can also get the Maxsip Free Internet offer.
What is Maxsip Free Internet Offer?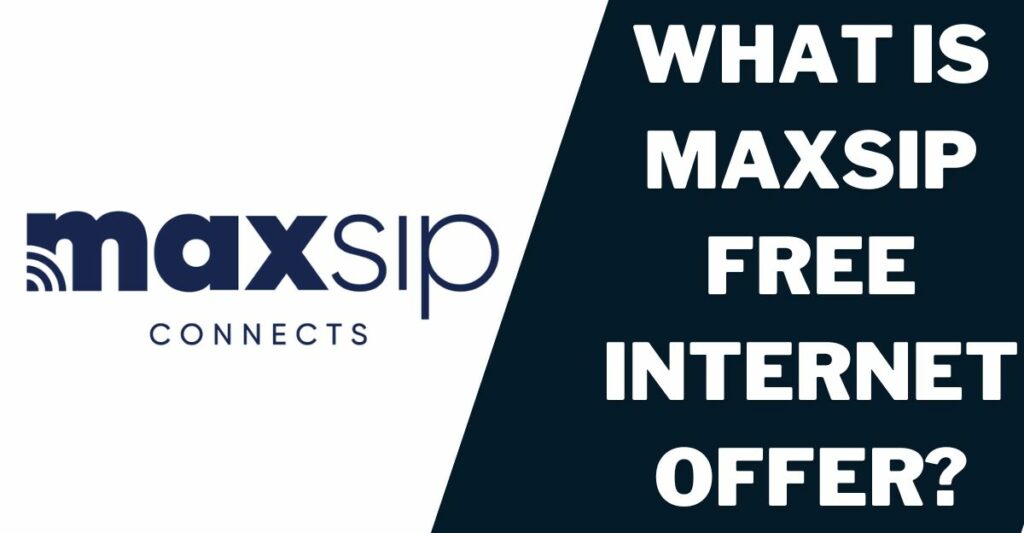 Maxsip Internet offers free internet to eligible households with incomes up to 200% of federal poverty guidelines through the Affordable Connectivity Program (ACP).
If you are interested in its competitors, discover the NetZero Free Internet offer.
Top 3 Maxsip Free Internet Plans
These are the top 3 Maxsip Free Internet plans:
1. Just a SIM Plan
This plan provides free monthly internet service along with a complimentary SIM card. You can use it with your existing device at no cost.

2. Sim Card + 4G Android Tablet Plan
This plan includes free monthly internet services, a SIM card, and a tablet. There's a one time fee of $20 for this package.

3. SIM Card + Hotspot Plan
This plan offers free monthly internet services, a SIM card, and a hotspot device. The cost for this package is a one-time fee of $50.
Did you know you can get free net connectivity under the SNAP program? Check out my post on Free Internet with Food Stamps to learn how.
How to Get Maxsip Free Internet
Follow these steps to get Maxsip Free Internet:
1. Online Application:
Follow these steps to apply for Free Internet at Maxsip via Online Application:
Visit Maxsip's official website.
For first time users, create an account; For existing users, log in.
Complete the online application with the required information and documents.
If eligible, you may get immediate approval.
After approval, contact Maxsip Telecom to enroll.
2. Mail Application:
Follow these steps to get Free Maxsip Internet via Mail Application:
Download the application form from affordableconnectivity.gov.
Optionally, use the Household Worksheet, also available there.
Fill out the forms and attach the needed documents.
Mail your application to the ACP Support Center at PO Box 7081, London, KY 40742.
3. Direct Application at Maxsip:
Follow these steps to get Free Internet by Direct Application at Maxsip:
Visit maxsipconnects.com/apply.
Choose your desired service plan (one is free).
Provide your name, birthdate, and last four SSN digits.
Select your qualification (low income or program participation).
Upload the required documents.
Complete the consent form.
Review and submit your application with all necessary documents to prove eligibility.
If you're impressed with this offer, you might also be interested in the popular Tablet with Free Internet offer.
Eligibility Criteria
These are the Eligibility Criteria to get the Maxsip Free Internet:
Program Based Eligibility: You or a family member must participate in a government assistance program such as:

National School Lunch Program
Lifeline
SSI
Veterans Pension or Survivor Benefit
Food Distribution Program on Indian Reservations
SNAP or Food Stamps
Medicaid
Federal Public Housing Assistance
Bureau of Indian Affairs General Assistance
Temporary Assistance for Needy Families Program
Tribal TANF
Tribal Head Start (income based)
WIC

Income Based Eligibility: Your yearly household income is at or below 200% of the Federal Poverty Guidelines.
Interested in affordable internet options? Dive into our guide on Cox Free Internet to learn about the program and how you can access the Internet without the burden of high costs.
Required Documents
These are the Required Documents to get the Maxsip Free Internet:
Income verification documents such as:

Your current paycheck or a letter from your employer
Last year's tax return
Unemployment or Workers' Compensation benefits statement
Veterans Administration benefits statement
Divorce decree or child support documentation
General Assistance participation notice letter
Any document with your full name and income details

To prove participation in assistance programs, provide:

Approval or award letters
Benefit verification letters
Official documents with your name, program name, issuing institution, and a recent issue date or future expiration date

Duplicate address information
Specific personal details, like your Social Security number,
Proof of your identity or age (e.g., government ID, passport, birth certificate)
Proof of your address (e.g., ID, driver's license, utility bill)
Proof of emancipation (if applicable)
Looking for ways to access the internet without breaking the bank? Check out our guide on CenturyLink Free Internet to discover how you can stay connected without the hefty price tag.
Maxsip Free Internet Comparison Table
This table compares the top 3 Maxsip Free Internet plans:
| Feature | Just a SIM plan | SIM card + 4G Android tablet | SIM card + hotspot |
| --- | --- | --- | --- |
| Monthly internet services | Free | Free | Free |
| SIM card | Yes | Yes | Yes |
| 4G Android tablet | No | Yes | No |
| Hotspot | No | No  | Yes  |
| One time fee | None | $20 | $50 |
States Where Maxsip Free Internet is Available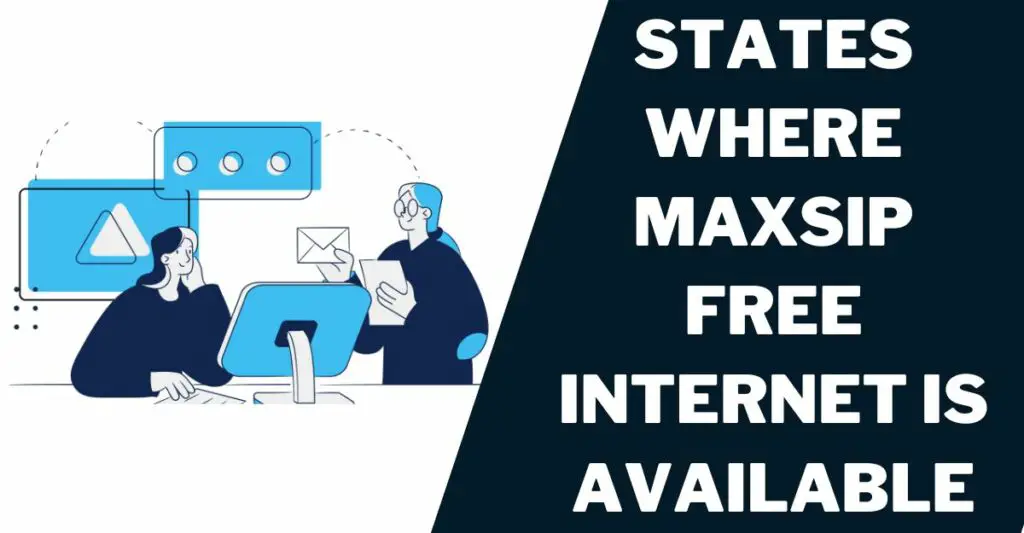 Maxsip's free internet is available in the following states: Mississippi, Montana, New York, Minnesota, South Carolina, Tennessee, Georgia, North Carolina, New Jersey, Hawaii, Kansas, Florida, Louisiana, Oregon, Massachusetts, and Virginia.
Do you know you can have access to both Free Internet and Laptop? My post on Free Government Internet and Laptop explains the steps and all you need to get yourself these essential digital tools without the financial burden.
What Are the Benefits of Maxsip Free Internet?
These are the benefits of Maxsip Free Internet:
Affordability: It's completely free, reducing the financial burden on eligible households.
Connectivity: Provides access to the internet, enabling communication, learning, and more.
Inclusivity: It helps bridge the digital divide, ensuring everyone can access online resources.
No Monthly Fees: This eliminates the need for recurring monthly internet bills.
Access to Information: Facilitates access to information, education, and essential services.
What Network is Maxsip Telecom?
Maxsip Telecom is a company that provides free internet service. They offer free mobile hotspots, SIM cards, and 4G tablets with internet connectivity.
Who Owns Maxsip?
Israel Max is the owner and CEO of Maxsip.
If you need a faster internet option, don't miss our guide on Free 5G Home Internet. It's the next level of connectivity without the price tag.
FAQs on the Maxsip Free Internet offer
These are the most frequently Asked Questions on the Free Internet offer by Maxsip:
Does Maxsip Telcom Offer Free Tablets?
Maxsip Telcom offers a free tablet with their free internet plan. However, there is a one time $20 activation fee.
How Do I Get My Queries to Maxsip Telcom?
Conclusion
In today's digital age, Maxsip Free Internet emerges as a beacon of connectivity. Its simplicity and accessibility make it a game changer, bridging the digital divide. With Maxsip, everyone can stay connected, explore endless possibilities, and thrive in our interconnected world.