Newphone Wireless Upgrade: How to & Top 5 Phones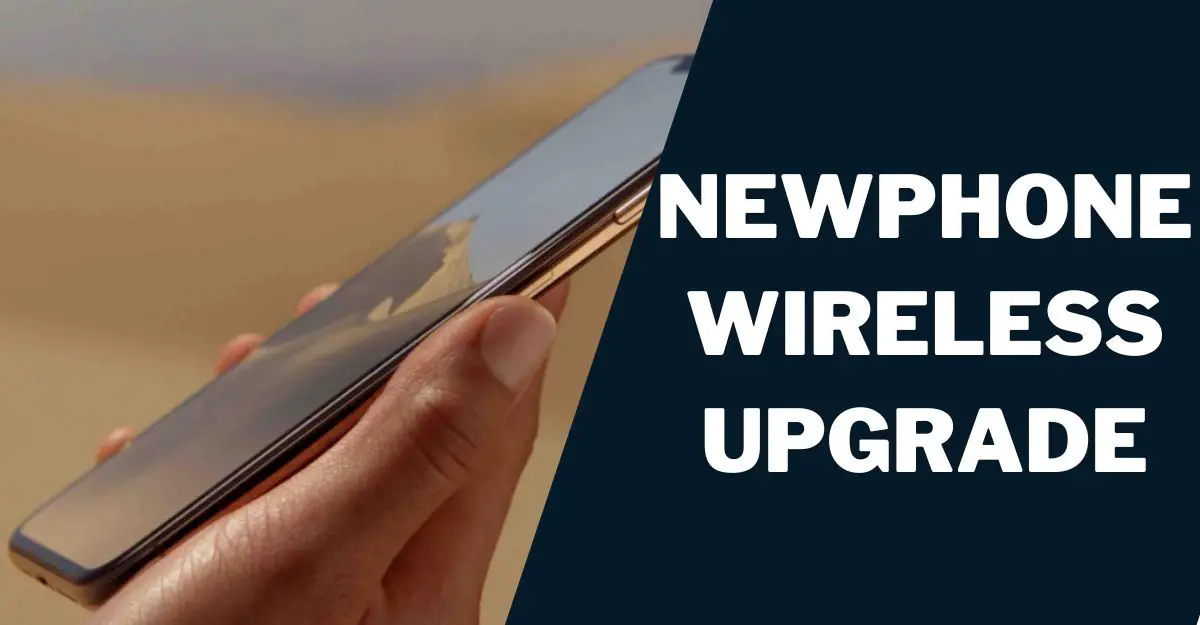 Ever had that moment when you're gazing at your phone from Newphone, thinking it could do with an upgrade?
That was me, just last week, juggling thoughts about giving my reliable Newphone Wireless Phone a makeover.
In this post, I'll walk you through the Newphone Wireless Upgrade process and how you can get one for yourself.
What is Newphone Wireless Upgrade?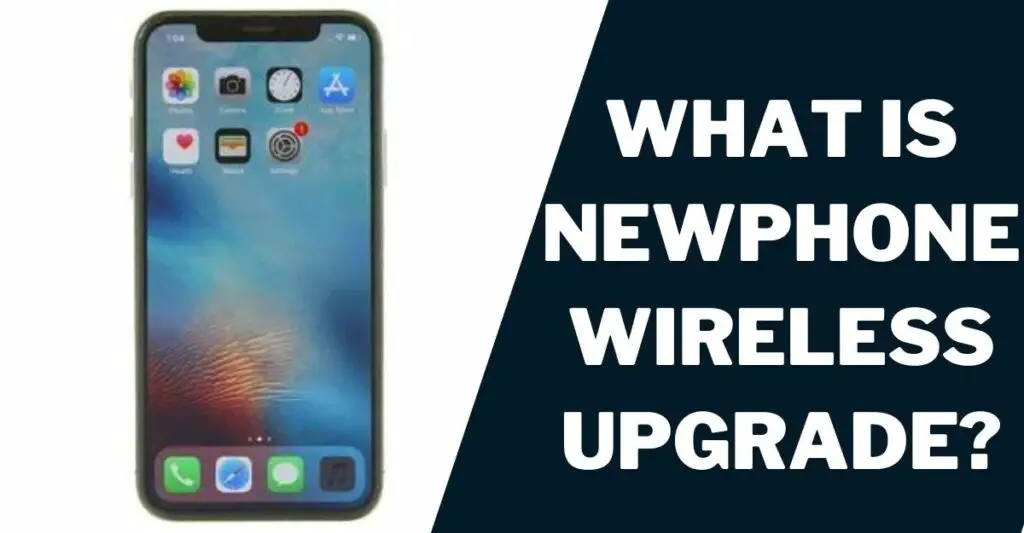 The NewPhone Wireless Upgrade is an offer to upgrade your old phone for a better one. NewPhone Wireless is a popular Lifeline and Affordable Connectivity Program (ACP) service provider that allows you to get a new phone with better features at a lower cost.
If you have a Qlink Wireless Phone, check my post on Qlink Wireless Phone Upgrade to learn more about how to upgrade your Qlink Wireless phone.
How to Guide on NewPhone Wireless Upgrade
Follow these steps to upgrade your NewPhone Wireless phone:
Visit the NewPhone wireless website.
Go to the Shop section, choose "Upgrade Phones," and select your preferred phone.
Select your desired phone and start the application process. The following steps will be similar to applying for a free phone.
Enter your zip code and click on "Apply Now."
Explore all available services from NewPhone in your location and select the plan that suits you. Choose the ACP Plan or Lifeline & ACP Combo to maximize your benefits.
Provide your personal information and upload the necessary documentation to confirm eligibility.
Once you have uploaded all the required documents for the National Verifier, you will be redirected to the NewPhone wireless website to pay for your upgraded phone.
Complete the payment process. Upon approval of your application, you will receive your upgraded phone within 5-7 business days, and NewPhone will cover the shipping costs.
If you're looking to upgrade your Verizon phone as well, check out my guide on the Best Way to Upgrade Phone Verizon.
Top 5 NewPhone Wireless Upgrade Phones
These are the top 5 NewPhone Wireless upgrade phones:
1. Google Pixel 5
Known for its exceptional camera quality and clean user interface, the Google Pixel 5 is a top choice for NewPhone Wireless customers seeking an upgrade. With its 5G capabilities, you can experience faster internet speeds and seamless browsing.
2. LG V60 ThinQ 5G
The LG V60 ThinQ 5G offers a large display and powerful performance. It is an ideal upgrade for NewPhone Wireless users. Its 5G connectivity allows for quick downloads and smooth streaming. At the same time, its high-quality audio enhances the multimedia experience.
3. Samsung S10E
Renowned for its compact design and impressive features, the Samsung S10E is another popular choice for NewPhone Wireless customers looking to upgrade. Its powerful processor ensures smooth multitasking, and its stunning display provides an immersive viewing experience.
4. Apple iPhone XS Max
For those who prefer iOS, the Apple iPhone XS Max is an excellent upgrade option. With its large, vibrant display and advanced camera capabilities, this iPhone model offers a premium user experience. It also supports the NewPhone Wireless network for reliable connectivity.
Check my post on Qlink Wireless Free iPhone to learn more about Qlink Wireless's offer of a free iPhone,
5. Samsung Note 9
The Samsung Note 9 stands out with its versatile S Pen and expansive display. This upgrade choice offers a seamless blend of productivity and entertainment. Thus, NewPhone Wireless users can use its powerful performance and feature-rich interface.
If you're looking for an affordable and feature-packed option, check out how you can get the Visible Free Phone, from Verizon Wireless.
Why Should You Upgrade Your Newphone Wireless Phone?
These are reasons you should upgrade your NewPhone Wireless phone:
Stay up to date: New models and versions of phones are constantly being introduced to the market. As a phone enthusiast, upgrading your phone will allow you to stay current with the latest advancements and enjoy their benefits.
Enhanced capabilities: Upgrading your phone enables you to access advanced features and functionalities. As technology evolves, new phones have improved capabilities like internet connectivity, GPS, accelerometers, and more. By upgrading, you can take advantage of these sophisticated features.
Replacement for damaged or lost phone: If your current phone has been damaged, lost, or misplaced, upgrading to a new phone is a practical solution. Consider choosing a phone with more advanced capabilities than your previous one, ensuring an upgrade in functionality and performance.
Is Newphone Wireless Unlimited Data?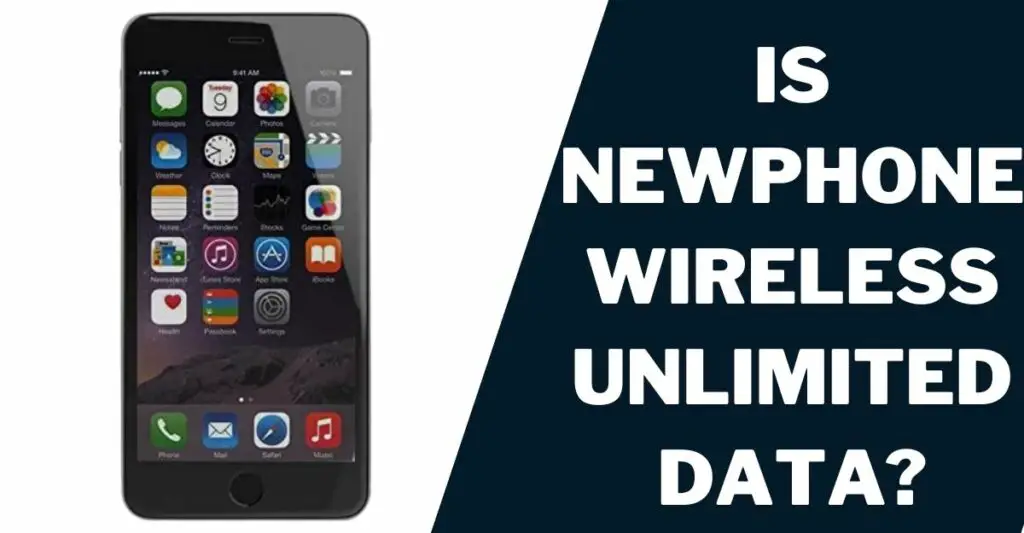 NewPhone Wireless provides unlimited data to eligible customers who upgrade their phones using the service.
What Network Does Newphone Use?
NewPhone Wireless offers service to its users through the T-Mobile network.
Frequently Asked Questions
Here are the Frequently Asked Questions about Newphone Wireless Upgrade:
Can I Revert to the Previous Wireless Technology if I Don't Like the Upgrade?
Unfortunately, reverting to a previous wireless technology is generally impossible once you upgrade your phone.
How Do I Check if My Phone is Eligible for a Wireless Upgrade?
You can contact your wireless service provider to check if your phone is eligible for a wireless upgrade.
Will a Wireless Upgrade Affect My Battery Life?
A wireless upgrade does not impact your phone's battery life, although the extent of the impact can vary.
Can a Newphone Wireless Upgrade Make My Internet Faster?
A wireless upgrade can potentially make your internet faster. Upgrading to newer wireless technology, such as 5G, can provide faster download and upload speeds than older technologies like 4G.
Conclusion
The Newphone Wireless Upgrade offers a solution for those seeking improved connectivity and enhanced features. With its user-friendly design and seamless integration, this upgrade ensures a hassle-free experience for all users.
The enhanced network coverage and faster data speeds allow uninterrupted browsing, streaming, and communication. Upgrade to the Newphone Wireless Upgrade and unlock a world of possibilities. Stay connected with this remarkable wireless upgrade.