HP Serrano Phone Review: How is the Qlink Hot Pepper Mobile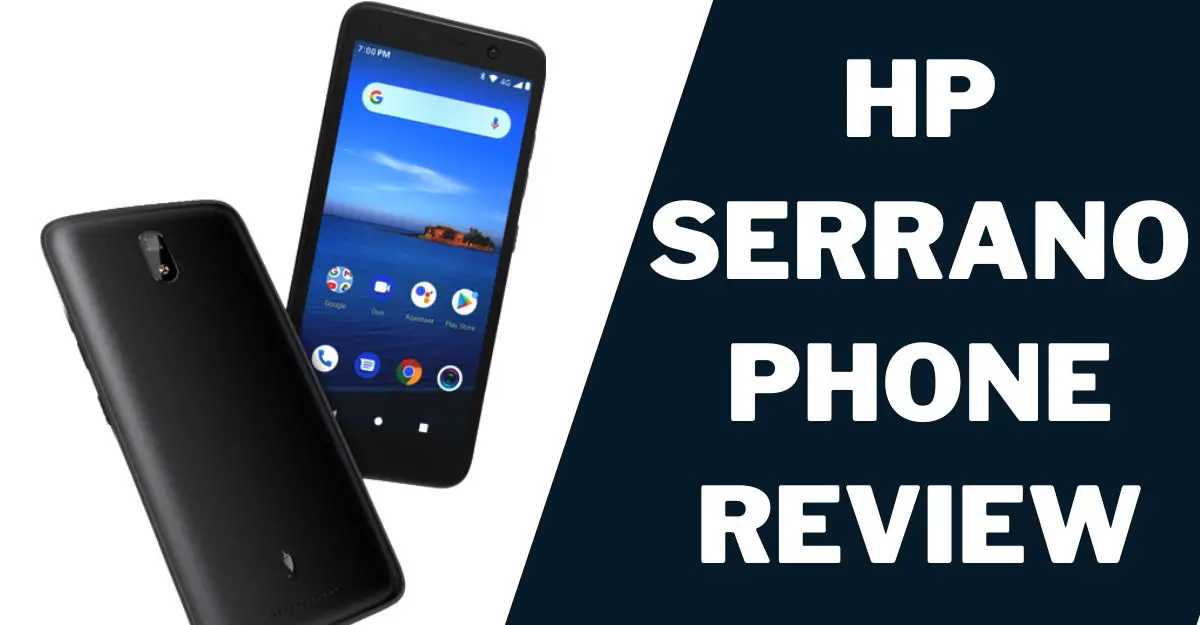 Recently, I stumbled upon the hot pepper serrano 3 from Qlink, a budget smartphone that's been creating some buzz.
The price tag of under $50 had me intrigued, and I thought, Why not give this Qlink phone a shot?
Fast forward a few weeks, and I am ready to share my personal HP Serrano Phone Review with this little device that's been full of surprises.
HP Serrano Phone Review
The Qlink HP Serrano phone is a budget-friendly smartphone that packs quite a punch. Images and videos look crisp and clear with its 5.5-inch IPS LCD screen and 720 x 1440 resolution. A MediaTek Helio P22 chipset powers the phone and comes with 2GB of RAM, making it fast and efficient.
It offers a 5-megapixel main camera for decent photos while on the road. Also, it has a 2-megapixel front camera, perfect for selfies. The battery life is impressive and can last a full day if used moderately.
As we delve into the details of the Serrano 3, you might also be interested in checking out my previous post on the Qlink Wireless Free Phone Service.
Pros
Affordable price tag
Decent screen size and resolution
Fast and efficient performance
Impressive battery life
Good camera for its price range
Expandable storage
Cons
Low speaker quality
Limited internal storage (32GB)
No USB-C port
Not the latest Android version out of the box
HP Serrano Phone 3 Specs
This is a table showing the HP Serrano Phone 3 specs:
| Specifications | Details |
| --- | --- |
| Operating System | Android Go |
| Display | 5.5-inch screen |
| Resolution | 720 x 1440 pixels |
| RAM | 2 GB |
| Storage | 16 GB |
| Expandable Storage | MicroSD card slot, up to 64 GB |
| Processor | MediaTek MT6739 |
| CPU | Quad-core, 1.5 GHz |
| Rear Camera | 5 MP |
| Front Camera | 2 MP |
| Battery | 2800 mAh |
| Charging | MicroUSB |
| Headphone Jack | 3.5 mm |
| Connectivity | 4G LTE |
| SIM Card | Dual-SIM (Nano-SIM) |
| Dimensions | 149.5 x 72.6 x 9.4 mm |
| Weight | 160 g |
Curious about what other free phones Q Link Wireless provides? Check out my previous article on it here.
Features of HP Serrano Phone from Qlink
These are some of the key features of the HP Serrano phone from Qlink:
5.5-inch IPS LCD screen with 720 x 1440 resolution.
MediaTek MT6739 chipset with 2GB of RAM.
16GB internal storage.
Expandable microSD card up to 64GB.
5-megapixel rear camera accompanied by a LED flash.
2-megapixel front camera.
2,800 mAh battery; up to 10 hours talk time and 500 hours standby time.
Android Go operating system.
Wi-Fi and Bluetooth connectivity.
GPS and 4G LTE connectivity.
Headphone jack and micro-USB port for charging and data transfer.
if you're interested in the other offerings from Q LINK WIRELESS, check out my deep dive into Qlink free iPhone program.
How to Get the Qlink HP Serrano Phone
Below is a step-by-step guide to getting a Qlink HP Serrano phone:
Check your eligibility: Before applying for the Qlink HP Serrano Phone, check your eligibility for the Affordable Connectivity Program (ACP) or other government assistance programs.
Apply online: If you are eligible for the program, go to the Qlink Wireless website and apply for the HP Serrano phone.
Wait for approval: After applying, you must await approval from the Qlink Wireless website.
Receive your phone: Once approved, you will receive your Qlink HP Serrano Phone in the mail and instructions on activating it.
How Do I Activate Serrano 3?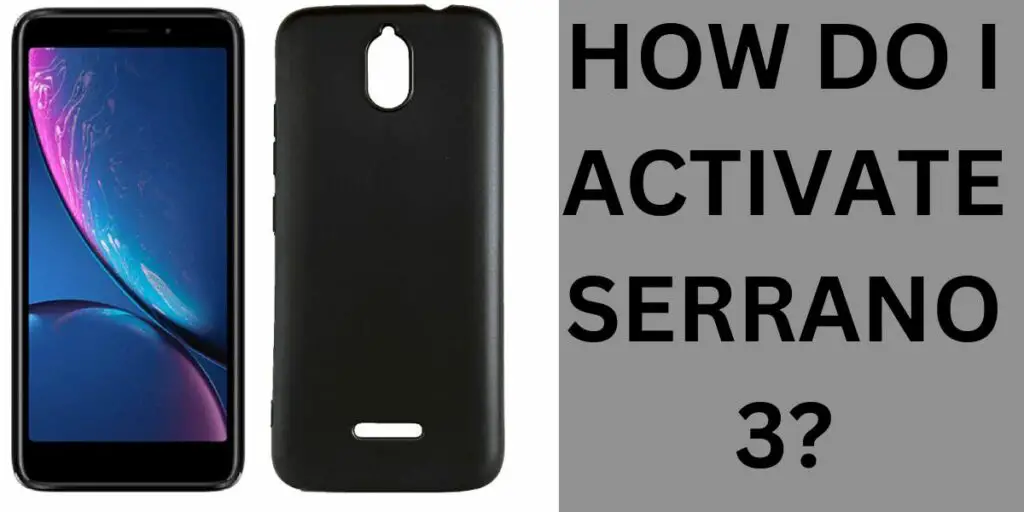 To activate your Serrano 3, follow these steps:
Power on your Serrano 3 phone by pressing and holding the power button until the screen turns on.
Connect to a Wi-Fi network by going to Settings > Network & Internet > Wi-Fi and selecting the Wi-Fi network you want to connect to.
Set up your screen lock by going to Settings > Security & Location> Screen lock.
Choose your preferred lock methods, such as pattern, PIN, or password.
HP Serrano Phone Manual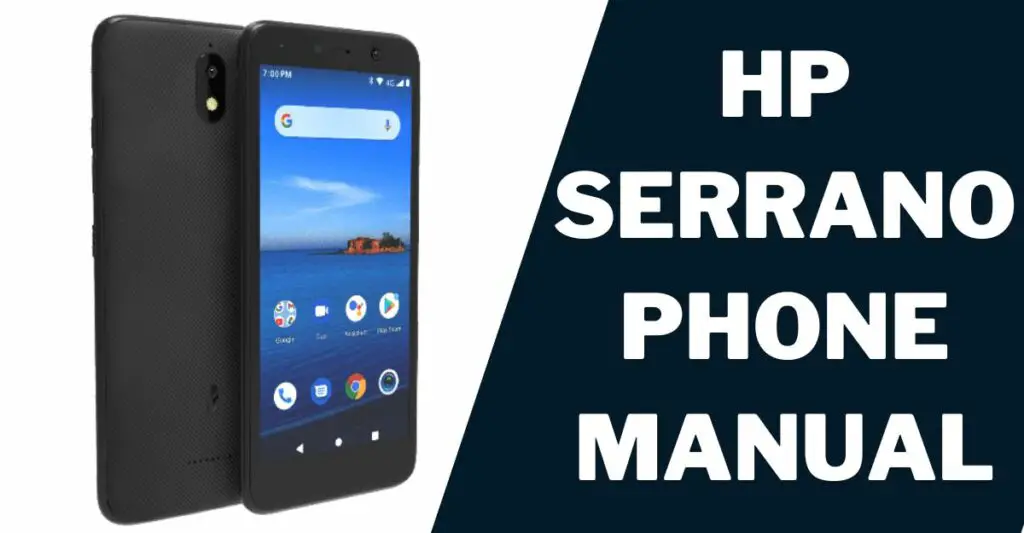 The HP Serrano phone manual contains the following Quick Start Guide:
Knowing Your Phone
Home Screen
The Basic Applications
FCC Regulations
Radio Frequency (RF) Energy
HAC Regulations
M-ratings
T-ratings
More Information
Is HP Serrano an Android?
The HP Serrano is an Android smartphone. It runs on the Android operating system and is compatible with various Android apps.
Who Makes Serrano Cell Phones?
Serrano cell phones are manufactured by Q link wireless.
Hot Pepper Serrano 3 Replacement Battery
You can get the Hot Pepper Serano 3 replacement battery from the following stores:
Aliexpress
Amazon
Hot Pepper Usa
If you're looking for a comprehensive review of the Scepter 8 Tablet, check out my in-depth analysis here.
FAQs on HP Serrano Phone Review
Here are the frequently asked questions on the HP Serrano Phone Review:
What Operating System Does the HP Serrano Phone Use?
The HP Serrano phone uses the Android operating system.
Is the Battery Life of the HP Serrano Phone Good?
The battery life of the HP Serrano phone is average, with a 2000mAh battery capacity.
Does the HP Serrano Phone Come With a Warranty?
The HP Serrano phone comes with a one-year limited warranty.
How Big is the HP Serrano Phone?
The HP Serrano phone has a 5-inch display and dimensions of 5.7 x 2.8 x 0.3 inches.
Conclusion
The HP Serrano phone is a budget-friendly device with decent features and performance. The phone offers excellent durability and quality for a low price. The HP Serrano phone is a great choice for those who want a basic smartphone with essential features for low-income owners. If you're looking for a reliable smartphone for a small price, the HP Serrano is for you.