I remember when I first started looking for a cell phone for my aging mother. It was overwhelming trying to find something that was both easy for her to use and had the features she needed. That's why I was so excited when I discovered AARP cell phones for seniors.
These AARP phones are specifically designed with older users in mind, and they have made such a difference for my mom (and for me, as her primary tech support).
If you or a loved one is in the market for a new cell phone, consider AARP cell phones for seniors.
This article talks about AARP Cell Phones for Seniors, the top 5 best phones you can get, how to apply, and more.
Top 5 AARP Cell Phones for Seniors 2023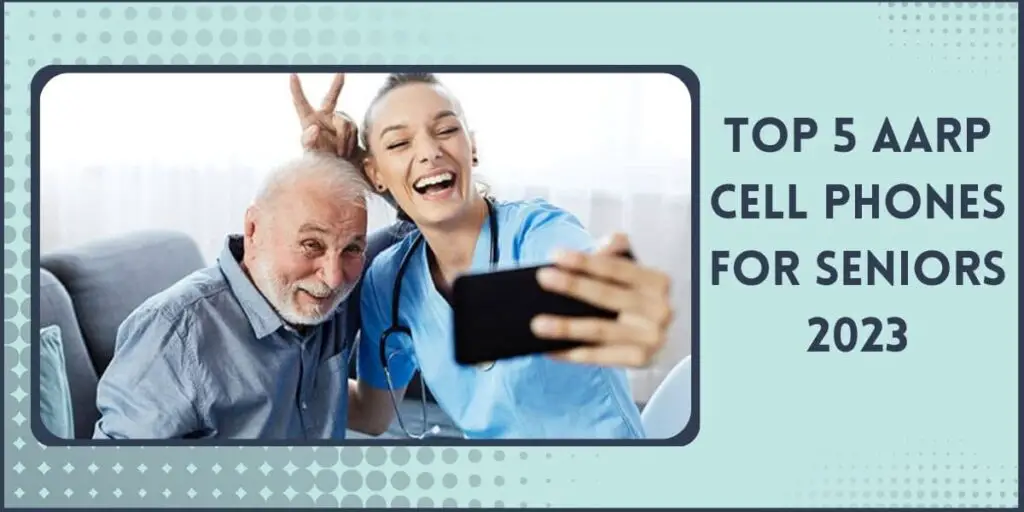 These are the Top 5 AARP Cell Phones for Seniors 2023:
1. Jitterbug Smart3
The Jitterbug Smart3 from Lively easily checks the box as one of the best AARP Cell Phones for Seniors with a large, bright, and responsive touchscreen, as well as a simplified menu, long battery life, and precise voice typing and voice commands.
The Jitterbug Smart3 also pairs well with hearing aids and other Bluetooth devices, making it a popular pick among hearing-impaired seniors.
What's more, the Jitterbug Smart3 offers optional medical alert features, which can be added for a monthly fee.
If you are 60+ in age, check out this post on Free Stuff for Seniors Over 60.
2. Kyocera DuraXV Extreme
With a reasonable rate of hearing impairment among seniors, the Kyocera DuraXV Extreme is the perfect option with its 100+ dB dual speakers, noise cancellation feature, and hearing aid compatibility rating of M4/T4—the highest rating any cell phone can get.
The Kyocera DuraXV Extreme flip phone is suitable for hearing-impaired seniors.
In addition to the aforementioned features, the Kyocera also supports SMS, calls, and internet access. It also has a 5 MP camera and is highly resistant to water and harsh temperatures.
3. Alcatel Go-Flip 3
The Alcatel Go-Flip 3 stands out from most flip phones in that it has the basic features of a smartphone. Perhaps, the best of these features is its Google Assistant, which makes it easier for seniors to book or check doctor's appointments, make calls, send texts, and do many more using voice commands.
The Alcatel Go-Flip 3 also comes with hearing aid compatibility and a large tactile keyboard, which makes it a great choice for seniors.
Also, its 2.8-inch internal display makes it easier to read texts and emails. And its 1.44-inch external display lets users see who's calling without having to open the phone.
4. Samsung Galaxy A13
The Samsung Galaxy A13 is the ideal choice for seniors with 50 hours of talk time, 17 days of standby time, and a fast charging feature, you don't have to worry about your battery dying as fast as most phones.
The Galaxy A13 also offers many nice features, including a 50 MP rear camera and a fingerprint sensor. 
5. Consumer Cellular's Link II
The Link II offers basic cell phone features, including texts, calls, large keys to aid dialing, and an inbuilt camera. It also features hearing aid compatibility and a bright display, making it a good option for seniors.
But, perhaps, what makes this phone so popular is that it's cheaper than most other flip phones.
With a $59 upfront cost and monthly plans as low as $2, the Link II is a great choice for any senior on a tight budget.
If you live in California, you should check out this post on Free Phones for Seniors in California.
AARP Cell Phones for Seniors 2023 Comparison Table
Below is a comparison table for AARP Cell Phones for Seniors 2023:
| AARP Cell Phone Model | Memory Capacity | Camera Quality | Battery Capacity | Screen Display |
| --- | --- | --- | --- | --- |
| Jitterbug Smart3 | 32 GB | 13+ MP  | 3500 mAh | 6.2-inch display  |
| Kyocera DuraXV Extreme | 16 GB | 5.0 MP | 2000 mAh | 2.6-inch display  |
| Alcatel Go-Flip 3 | 32 GB  | 2 MP | 2000 mAh | 2.8-inch display  |
| Samsung Galaxy A13 | 32 GB | 50 MP | 5,000 mAh | 6.6-inch display |
| Consumer Cellular's Link II | 8 GB | 2 MP | 1,600 mAh | 2.8-inch display |
What is the Best AARP Cell Phone for Seniors in 2023?
The best AARP cell phone for seniors in 2023 is the Jitterbug Flip Smart2, particularly due to its built-in SOS emergency button. Other features of this phone include a dual camera, a simple navigation menu, a large screen, a long-lasting battery, and compatibility with hearing aids.
Features of AARP Cell Phones for Seniors
These are the top Features of AARP Cell Phones for Seniors:
Large Screen Display
AARP cell phones feature large screens to suit seniors, especially those who have issues with their sight. This feature also ensures that seniors do not struggle to read texts on their screens or watch videos sent to them.
Assistive Touch
The above-mentioned accessibility feature is present on both Android and iPhone AARP cell phones. This feature allows one to get a seamless response when the screen is touched.
Siri Assistant
Most AARP cell phones, mostly the iPhone models, feature Siri which acts as a guide to perform various functions. This feature on AARP cell phones makes it easy for seniors to carry out functions on their phones by simply instructing Siri
LED Light
AARP phones for seniors come with a LED light that can be set to flash when a call comes in as a form of notification.
Sound Amplifier
AARP cell phones for seniors feature sound amplifiers which help filter noise and amplify faint noise. This feature makes it possible for very clear communications over the phone.
Long-Lasting Battery
AARP cell phones feature strong and long-lasting batteries with over 4000 mAh capacity making them very suitable for seniors who may forget sometimes to charge their phones.
How to Apply for a Senior AARP Cell Phone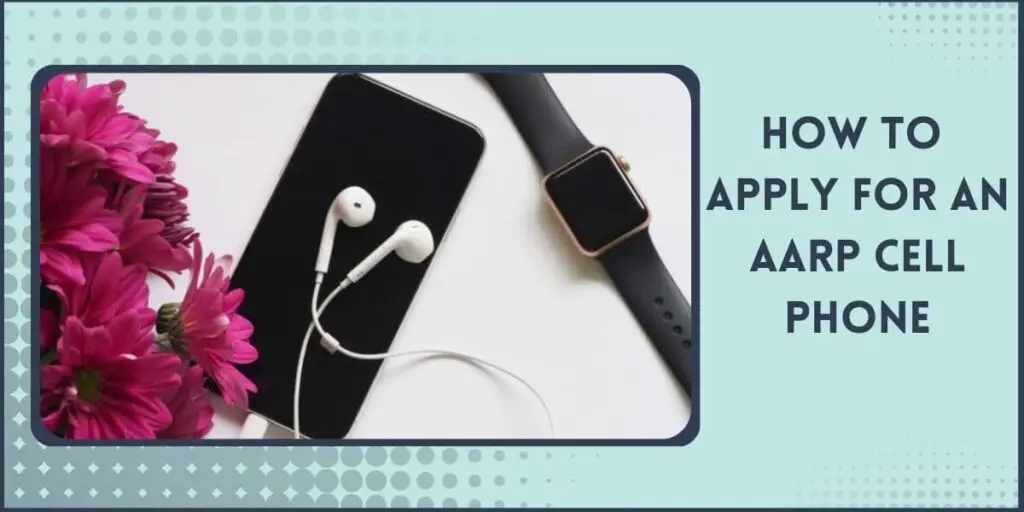 To Apply for a Senior AARP Cell Phone, you have to be a registered member of AARP. If you are, follow the steps below to apply:
Ensure you meet the below mentioned eligibility criteria:
If you are already a participant in any government assistance program like Supplemental Nutrition Assistance Program, Supplemental Security Income, Federal Public Housing Assistance, or Medicaid, then you are eligible to apply for an AARP cell phone. Also if your income rate is below or at 135% of the federal poverty guidelines, you can apply for an AARP cell phone. You can check out the national verifier website if you are still not sure of your eligibility status.
Select A Participating cell phone Provider
Request a Lifeline application for an AARP cell phone from the company in your area. 
Fill out the application with accurate information.
Provide the required documents.
Submit your application and wait for a response. If you qualify, you should get your cell phone within 4 to 5 days.
How to Choose the Best California Lifeline Cell Phone Providers?
To choose the best AARP cell phone providers, consider the following factors:
1. The Company's Reputation
When choosing an AARP cell phone provider, the company's reputation over the years should be the first thing that comes to mind. Consider how long the cell phone provider has been in service and the results they have gathered throughout their time of operation, whether good or bad. If a provider has been in business for a long time, it means they are intent on longevity which shows that they have a good reputation.
2. Contract Structure
A good AARP cell phone provider should sell the best phone brands at very affordable prices without restrictive contracts. Avoid providers that offer cell phone services with contracts that come with harsh penalties when you try to leave such contracts before the intended time planned.
3. Good Customer Service
With cell phones, there will always be come a time when you will need assistance. You are going to have to call customer care service at that point for help. Make sure to choose a cell phone provider with good policies and friendly customer service. Look out for cell phone providers that hold their customers in high esteem.
4. Phone Brands and Devices
You should also consider the mobile phones the company sells in its deals. Go for a cell phone provider that can sell the best phones from the biggest brands in the world. Also, consider the type of devices like routers the cell phone provider offers.
Benefits of AARP Cell Phone Plans for Seniors
Some benefits of ARRP cell phone plans for seniors are:
Unlimited talk time and texts that help seniors stay connected without worries about buying new plans.
Seniors get discounts on data plans which allows them to save up more money to make other necessary purchases.
AARP cell phone plans are easy to afford, even for senior citizens.
Advantages of Choosing an AARP Cell Phone Plan Over Other Options
There are a few tangible advantages to choosing an AARP cell phone plan over other options:
AARP cell phone plans come with over 50% discounts, especially for low-income earning seniors.
AARP cell phone plans are way cheaper than other companies. Plans.
You can get unlimited talk time and texts from AARP cell phones for free.
Conclusion
Cell phones are very important for senior citizens in our society today. It helps provide a convenient method of communication with family, friends, and caregivers, especially during emergencies. Thats why its is important to get AARP Cell Phones for Seniors.
Individuals over 50 can enroll in an AARP membership to enjoy thier cellular plan discounts or AARP Cell Phones for Seniors. Participating cell phone providers who make discounts available exclusively for AARP members include sprint, Cricket Wireless, AT&T,  Consumer Cellular, and others.