Free Phones for Seniors in California: Top 5 Providers & How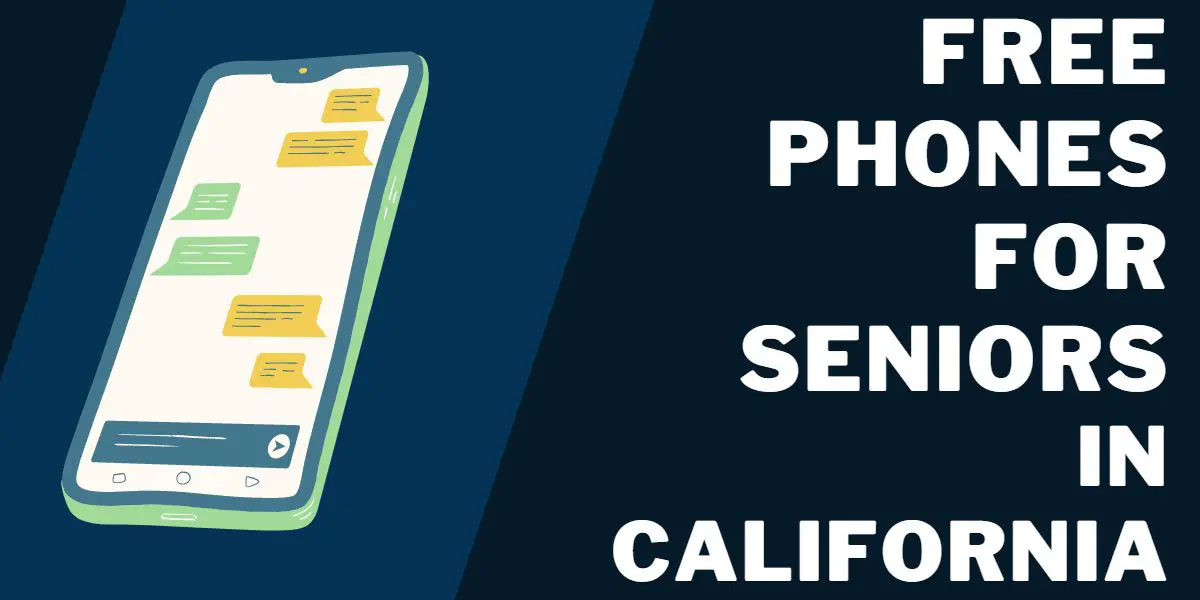 With the new Free Phones for Seniors in California program, people can now get free phones without any limitations. 
This article has detailed information about the best choices for free phones for seniors in California, what are the top programs, how to get them, and more.
Top 5 Places to Get Free Phones for Seniors in California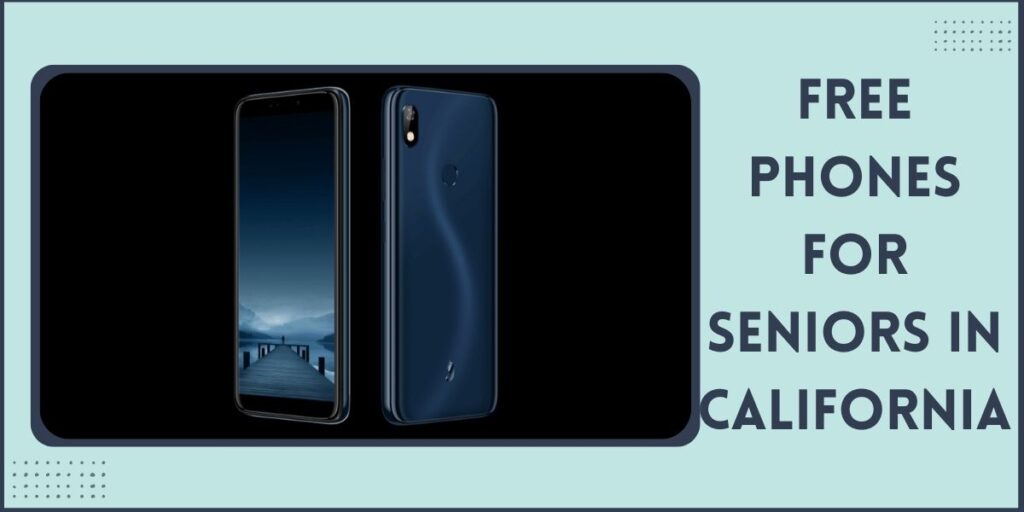 These are the top 5 places to get free phones for seniors in California:
1. Lifeline Support
The Lifeline is one of the best places to get free phones for seniors in California. In this program, individuals who qualify receive discounts on phone, broadband internet, or bundled voice-broadband packages from participating providers.
The program was proffered by the Federal Communications Commission solely to help low-income consumers and has been made available in every state and territory.
People who subscribe to the Lifeline program have to revalidate their eligibility every year. If this is not done, you will lose your enrollment to the program and lose your discount.
Eligible households receive up to a $9.25 monthly discount and up to $34.25 per month on tribal lands.
You may also like this article on Free 5G Government Phones.
2. Affordable Connectivity Program
The Affordable Connectivity Program (ACP) helps to ensure that households with low-income can pay for broadband service and internet-connected devices with a one-month service discount and one-device discount.
For individuals to qualify for the ACP, there are income requirements they must meet or participate in some government assistance programs such as Supplemental Security Income, Medicaid, or federal public housing.
If you already receive the Lifeline benefit, you are automatically eligible to be a beneficiary of the ACP.
For a household that is eligible, you can receive up to a $30-per-month discount on your internet service, up to a $75-per-month discount if your household is on qualifying tribal lands.
All this and a one-time discount of up to $100 for a laptop, tablet, or a desktop computer (with a co-payment of more than $10 but less than $50).
3. Assurance Wireless
Assurance Wireless is part of the federal Lifeline phone assistance program. This program qualifies households to receive a free smartphone and accompanying benefits each month. Assurance Wireless is part of the T-Mobile network.
Assurance Wireless Lifeline ensures that service is free to qualified consumers, and provides extra voice minutes, data, international calls, and international texts which may be purchased for an additional fee.
To qualify, you may have to participate in a government assistance program, such as Medicaid, Veterans, and Survivors Pension Program, and Supplemental Security Income.
Eligible households get to receive free unlimited data, free 10 GB of mobile hotspot data, free unlimited texts and free unlimited minutes.
5. NextDoor
NextDoor is another way to get free phones in California for senior people. It is a social network that helps to connect people who live in the same neighborhood, helping them connect, barter, trade, and learn about local events.
This network works as people post things they're trying to sell or give away. Look out for people who are trying to get rid of an old cell phone and let them know you're interested.
4. Craigslist
You can visit Craigslist if you don't qualify for a free Lifeline cell phone or if you would rather use another option. You should look at your local Craigslist and check if anyone is holding a yard sale or wants to get rid of an old phone.
People on Craigslist will want you to pay for the phone, but you can always ask if they'd be willing to let the phone go for free.
If the phone is damaged or not working, they may be willing to give it to you. This will provide you with the opportunity to get a free phone and learn some basic phone repair strategies.
Ensure that you follow basic internet safety rules when you're going to meet the seller.
How to get Free Phones for Seniors in California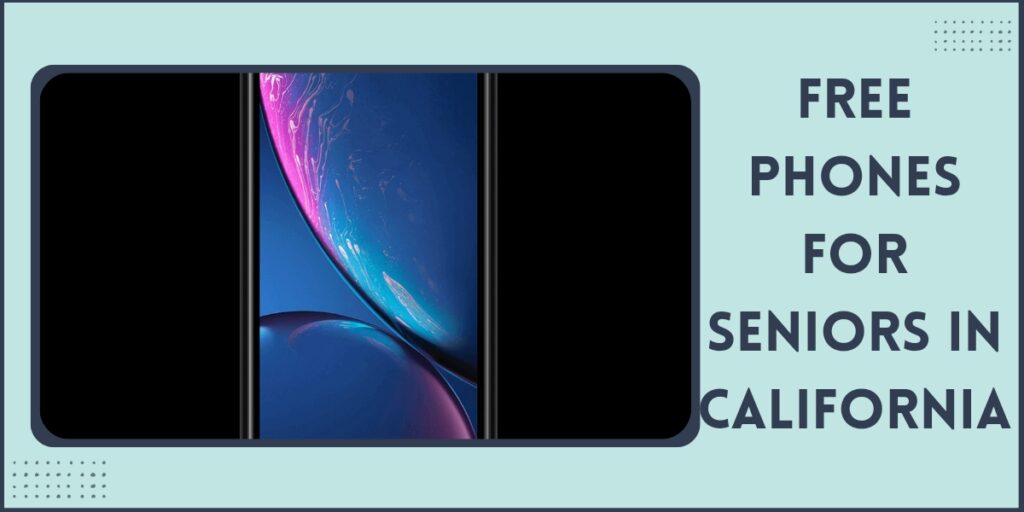 Follow these steps to get Free Phones for Seniors in California:
Visit airtalkwireless.com and then, click on the 'Apply' button on the homepage.
Next, enter your email address and zip code.
The next step is to fill out the online application form by entering your information and uploading your supporting documents on AirTalk Wireless's website and through the National Verifier.    
You will be redirected, after that, back to the AirTalk website to select your free phone from the wide range of phones they have. 
Your device will ship within 7-10 business days as soon as your application is approved.
Best Free Government Phones in California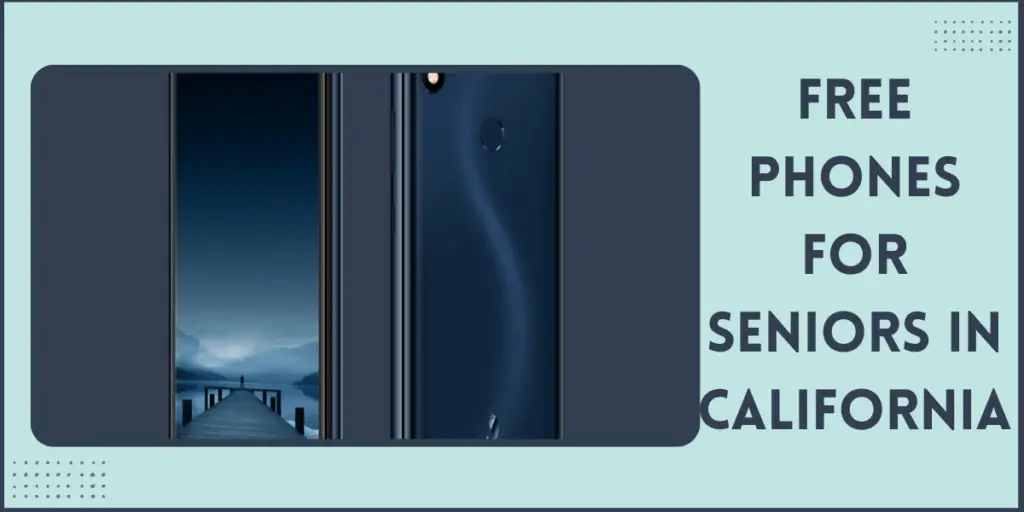 These are the Best Free Government Phones in California in 2023:
Apple iPhone 7.
LG G8 thinQ.
Apple iPhone 13 from T-Mobile.
Apple iPhone 6 Plus.
Samsung Galaxy S8.
Check out this dedicated article on the Best Free Government Cell Phone.
1. Apple iPhone 7
The iPhone 7 is one of the most popular free government phones from AirTalk Wireless. The iPhone 7 comes with a 7MP front camera and a 12MP back camera and has storage options of 32GB, 128GB, or 256GB.
Check out this article to know How to Get a Free Government Iphone 7 & 7 Plus in 2023.
2. LG G8 thinQ
The LG G8 is another very popular free phone offered by AirTalk. It had a hole-less top speaker with novel vibration sound conduction and video portrait mode. It also has a Hand ID which enables you to unlock the phone and mid-air gestures for volume adjustment and many other functions. You can visit AirTalk Wireless to get one for free.
3. Apple iPhone 13 from T-Mobile
The iPhone 13 provides you with outstanding 5G network coverage and its accessibility features are an asset to those with vision or hearing loss. It has an M3/T4 hearing aid compatibility rating, which makes it one of the best cell phones for seniors with hearing loss.
4. Apple iPhone 6 Plus
The iPhone 6 plus is also from AirTalk Wireless and has a 5.5-inch Retina HD display and Touch ID. It also has a front-facing FaceTime HD camera and an 8MP rear-facing camera with optical image stabilization.
5. Samsung Galaxy S8
On its own, the Samsung Galaxy S8 is by far one of the best Android phones ever produced today. It has an octa-core Qualcomm Snapdragon 835 chipset and 4GB of RAM which makes it possible for you to navigate the phone easily and without lags. It is also powered by AirTalk Wireless.
Does California Give out Free Phones for Seniors?
California does offer free phones for seniors with low income. We have listed the best programs that give out Free Phones for seniors in California.
Can You Get a Free Phone if You Are on Social Security?
Yes, you can. The program is available for all kinds of people. As long as you are on social security, you qualify for free cell phone and service from lifeline providers.
How Can a Senior Get a Government Phone in California?
You can qualify for a government phone in California if you or another person in your household participates in any of these qualifying public assistance programs:
Low Income Home Energy Assistance Program (LIHEAP).
Medicaid.
Supplemental Security Income (SSI).
Federal Public Housing Assistance.
Tribal-specific programs: Bureau of Indian Affairs General Assistance, Food Distribution Program on Indian Reservations (FDPIR), Head Start, Tribally-Administered Temporary Assistance for Needy Families (TTANF).
Supplemental Nutrition Assistance Program (SNAP).
Where to get Free Phones for Hard of Hearing Seniors in California?
You can get free phones for hard of hearing seniors in California from The California Telephone Access Program (CTAP). Also known as California Phones, they distribute telecommunications equipment and services to individuals who are certified as hard of hearing.
Where to get Free Phones for Disabled in California?
Californians who have a speech disability, who are blind or have cognitive impairments, impaired vision, or restricted mobility, are qualified to receive equipment from the California Telephone Access Program with certification by a medical doctor or a qualified state agency.
FAQs on Free Phones for Seniors in California
These are the most frequently asked questions on Free Phones for Seniors in California:
Where to get Free Government Phone California Iphone?
You can get the free government iPhone in California from T-Mobile and AirTalk Wireless.
Conclusion
The California Lifeline program offers qualified households reduced home phone and mobile phone services. Their discounts ensure that consumers have a lowered cost of their phone bills through Lifeline providers. This service helps seniors, hard of hearing and disabled individuals.
I hope you found this article on Free Phones for Seniors in California helpful.